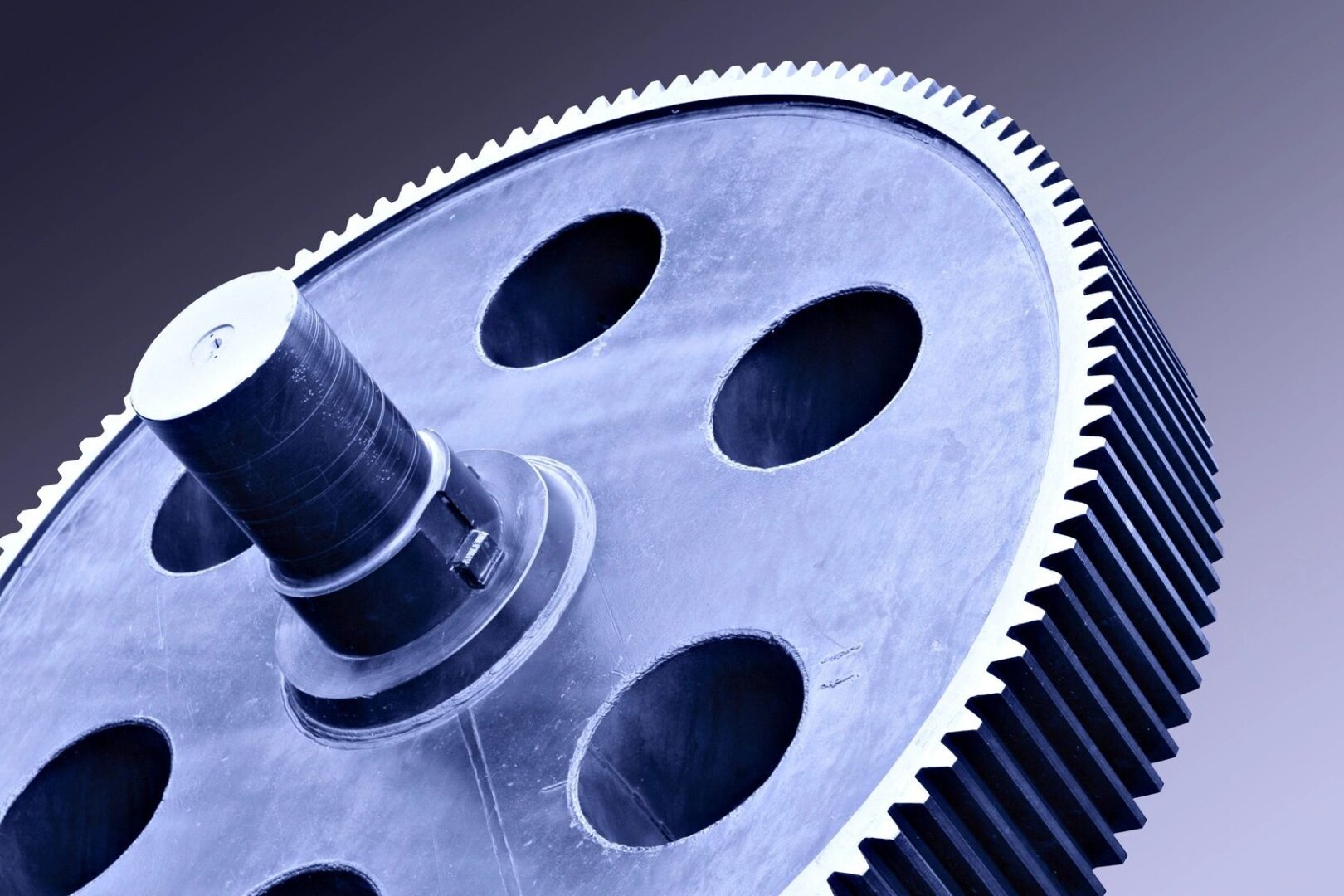 CAMCO Lubricants is pleased to offer several wear-resistant grease products for even your toughest industrial applications. Here are our recommendations:
CAMCO® FMG-460
Synthetic Grease
CAMCO® FMG-460 is part of a family of new high performance synthetic lubricants especially designed to meet the requirements of the food industry. For the first time, a truly high performance grease is available for applications with indirect food contact.
The growing trend to extend intervals between lubrication and the increasing use of sealed-for-life bearings impose increasingly stringent demands on grease performance. Service under temperature extremes, shock loading, vibration, and water wash conditions add to these demands. FMG-460 Synthetic Grease is compounded with a polyalphaloefin (PAO) base fluid to provide extended service life and wide temperature range capability. Coupled with a high performance additive package, this new product is a real multi-purpose lubricant which can effectively handle a wide range of applications.
Complies with FDA 21 CFR 178.3570 – Lubricants with Incidental Food Contact.
Wide operating temperature range

Very high dropping point of 318°C

Long bearing life at elevated temperatures and high speeds provides long term Lubrication at 204°C (400°F)

Exceptionally good resistance to oxidation and water washout
Very good extreme pressure and antiwear properties

Consistency maintained under extensive shearing

The polyalphaolefin base fluid in this product is similar to mineral oils. Therefore, seal materials compatible with conventional petroleum products are also compatible with CAMCO® FMG-460 Synthetic Grease

Calcium Sulfonate
Because of its truly multi-service capabilities, CAMCO® FMG-460 Synthetic Grease is suitable for lubrication of most anti-friction bearings over a wide range of temperatures and speeds where long retention, oxidation stability and resistance to the washing effects of water are necessary. This grease is also recommended for splines, screws, grease-lubricated worm gears and other mechanisms featuring steel-to-steel or steel-to-bronze surfaces. Additionally, it is recommended in bearing situations where oscillatory motion and vibration create problems.
CAMCO® FMG-460
TYPICAL PROPERTIES *
| PROPERTIES | TYPICAL VALUES |
| --- | --- |
| Temperature Range | -51°C to 204°C |
| Thickener Type | Calcium Sulfonate |
| Dropping Point: °C | 318 °C |
| NLGI Number | 2 |
| Color, Visual | Tan |
| Texture, Visual | Smooth |
| Rust Prevention, D1743 | PASS |
| Oil Separation % loss, ASTM D1264 | 0.1 |
| Unworked Penetration (25°C), ASTM D217 | 265-295 |
| Worked Penetration ASTM D217 | |
| Worked 60 Strokes | 280 |
| Worked 100,000 Strokes, % change | +2.3 |
| Oxidation Stability, ASTM D942 | 4.0 |
| Low Temperature Torque, ASTM D1478 | |
| Start -40 °C | 4000 |
| Running (60 minutes) | 600 |
| Water Washout ASTM D1264 | |
| % lost @ 80°C | 0.5 |
| Four Ball Wear,D2266 | 0.45mm |
| 4-Ball EP, ASTM D2596 | |
| LWI kgf | 55 |
| Weld Point, kg | 400 |
| Bearing Life Performance, ASTM D3527 | 280 hours |
CAMCO® CAM-LUBE FMG-100-2
CAMCO® CAM-LUBE FMG 100-2 grease is an H1 Food Grade Grease designed specifically for lubrication of the most stringent applications in the food industry. This grease is formulated with a food grade calcium sulfonate complex thickener along with other permissible ingredients including antioxidants and anti-wear additives to meet the most demanding requirements of the  food grade industry.
CAMCO® CAM-LUBE FMG 100-2 grease will outperform all other food grade grease formulations by utilizing calcium, clay, and even aluminum complex based greases. This is primarily due to the overbased thickener used in the grease which has exceptional mechanical stability even in the presence of water and contains no heavy metals or other environmentally undesirable additives.
CAMCO® CAM-LUBE FMG 100-2 grease also excels in applications where resistance to water washouts and broad operating temperatures are absolutely necessary. The formulation of this grease provides unsurpassed resistance to extreme pressure, corrosion and water washout.
CAMCO® CAM-LUBE FMG 100-2 grease offers the following benefits:
Provides greater film strength for sustaining heavy loads

Long-term equipment protection from rust and corrosion

Superior resistance to water washout and spray-off

Excellent high temperature characteristics
Prevents bearing, gear and equipment damage in moist or wet operations

Easy to identify excess grease oozing out of failing seals

Does not stain clothing, wood, or porous material

One grease can be used for a wide variety of applications
INDUSTRIES AND APPLICATIONS
CAMCO® CAM-LUBE FMG 100-2 grease is a heavy-duty grease specifically formulated for heavily loaded industrial bearings that operate under harsh conditions and various speed types. This grease exhibits excellent protection in applications subjected to high temperature, high pressure, and heavy loads while operating continuously, such as animal feed mills.

CAMCO® CAM-LUBE FMG 100-2 grease has an operating range of -40˚F to + 400˚F (-40˚C to + 204˚C) once in the application with intermittent performance exceeding 550 ˚F.
| NLGI Grade | ASTM D 217 | 2 |
| --- | --- | --- |
| Thickener Type | | CSC |
| Color | | White |
| Base Oil Viscosity @ 40˚C, cSt | ASTM D 445 | 120 |
| Drop Point, ˚F | IP 396 | 625+ |
| Worked Penetration @ 25˚C | ASTM D 217 | 285 |
| Change in Penetration | ASTM D 217 | 10 max |
| Four Ball Weld Load, kg | ASTM D 2783 | 620 |
| Timken OK Load, lbs. | ASTM D 2509 | 60 |
| Water Washout, wt % loss @ 175˚F | ASTM D 1264 | 1.0 |
| Copper Corrosion | ASTM D 4048 | PASS |