Industrial Lubricants
to Make Production Systems Work Better
Headquartered in Ham Lake, MN, CAMCO Lubricants is a manufacturer and supplier of industrial refrigeration oils and food grade lubricants for your machines that last longer, perform better, and increase the life of your equipment. We have been providing the highest quality products for more than 30 years.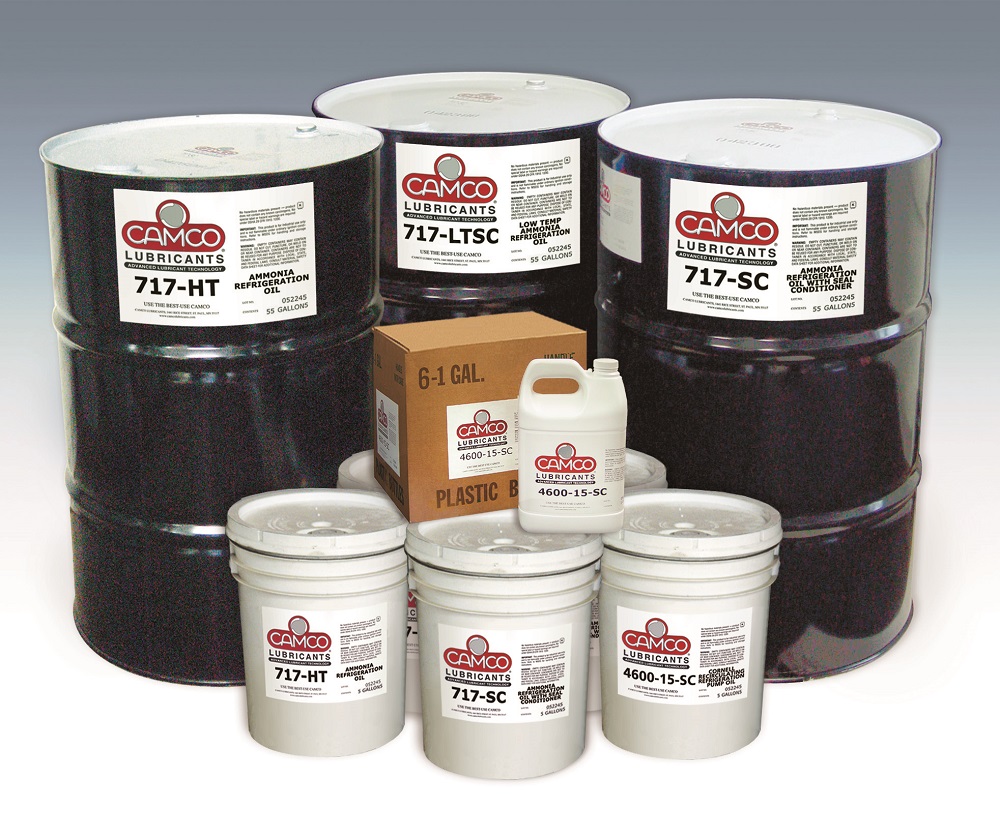 When you order CAMCO® ammonia refrigeration oils for your complex ammonia refrigeration systems, you're placing your trust in the highest quality fluids specifically designed for use in your type of system. Our industrial lubricants consistently outperform conventional and many competing oils in ammonia refrigeration applications.
Our industrial lubricants are especially effective in combating rust and corrosion.
We offer the following products:
Make CAMCO Lubricants the choice and prolong your system's lifespan! Consider us your source for a wide variety of food-grade lubricants.
High-Quality Refrigeration Oils
and Industrial Lubricants
Here are the most popular CAMCO Lubricants series for ammonia refrigeration systems:
CAMCO 717 Series
CAMCO FMO 4600-68
CAMCO 4600-15 SC
CAMCO 717 LTSC
FMO CAMCO 4628-SC
CAMCO SAB 68
CAMCO Alkyl Series
CAMCO RO-15, RO-30, and RO-50
CAMCO 4214 Series
CAMCO Pale Oil 32 and 68
CAMCO Lenoil Series
CAMCO PAG 16 Series (Formerly 1516 Series)
CAMCO FMO 4624-68
CAMCO RPC-85